Fast Motion / Slow Motion effects will speed up / slow down video clips to make them play faster or slower than original speed. The speed up effect is often used in long movies to reduce the time they take and the slow down effect will help director to display actions which will be easily missed by the audience at normal video speed.
MovieMator Video Editor can help you easily speed up and slow down video clips with a few clicks. Just follow the below guide to learn how to speed up or slow down video clips quickly with MovieMator.
How to Speed Up and Slow Down Video Clips?
1

Install MovieMator Video Editor

Double click the installation file to install this video editing program on your Mac and Windows PC.
2

Add Videos to MovieMator Media Library

Start this video editing program, then click "Add Files" button and choose videos from your Mac and Windows PC to add them into MovieMator. Alternatively, you can directly drag and drop video files from your local album to the media library. MovieMator Video Editor supports virtually all video/audio/image formats like MP4, AVI, WMV, MOV, FLV, M4V, MPG, VOB, MP3, OGG, M4A, JPG, PNG, etc.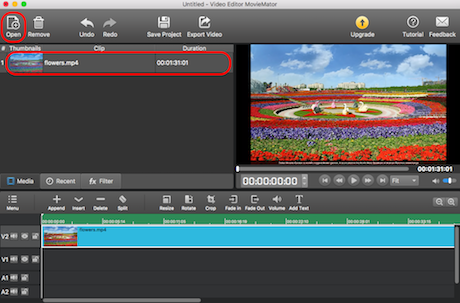 3

Append the Target Video to the Video Track

After the videos are imported, the next should be appending them to the video track of on the timeline. Just pitch on the target video and click "+" button to append it to the video track on the timeline. Also, you can drag and drop the video from your local album to the video track on the timeline.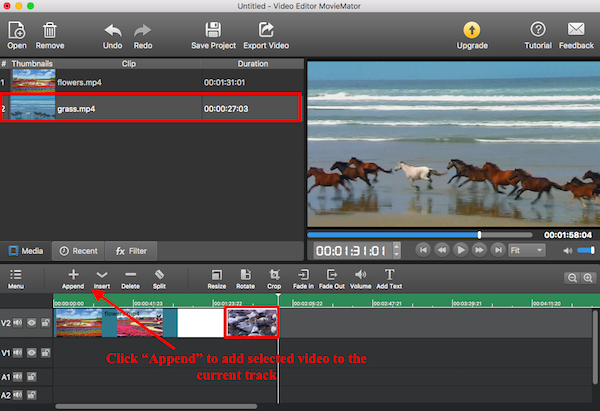 4

Speed Up or Slow Down the Video Clip

Right click the added video on the timeline and choose the "Properties" to open the "Properties" panel. Locate the Speed option, and the speed numbers will indicate how fast or slow the motion effects will be. Adjust any speed you want to speed up or slow down video clips.
0.25x: A quarter of the original speed (Slow Down, Quarter).
0.5x: half of the original speed (Slow Down, Half).
1x: The original speed.
2x: Double the original speed (Speed Up, Double).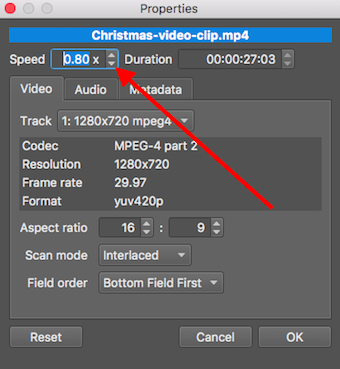 5

Export the Fast/Slow Motion Video

Once you have finished adjusting the video speed, click "Play" button to preview the video. If everything is OK, click "Export" button. You can export videos by format where you can select any format you want from the list or you can export videos by device so as to play them on iPad, iPhone, TV, etc. Moreover, adjusting parameters such as resolution, aspect ratio of the output videos is supported. Finally, just click "Export File" to choose the destination folder and click "Save" to export the silent video.