When shooting a video on a hand-held camera or a smartphone, you will end up with shaky or bumpy shots if the device moves a lot. You must be wondering how to reduce camera motion and stabilize a shaky video in post-production if you are in this situation. This tutorial will show you how to stabilize a shaky video using a powerful video editor for Mac and Windows PC with a built-in stabilization feature.
Video Stabilizer: MovieMator Video Editor
If you want to smooth-out a shaky video you have recorded, I will highly recommend you try MovieMator Video Editor which is integrated with a powerful video stabilization function. It is not only a video stabilizer, but also a powerful and intuitive video editing software for Mac and Windows PC. With MovieMator, you can easily stabilize a shaky video and make fancy home movies with 20+ dazzling transitions and 40+ professional filters.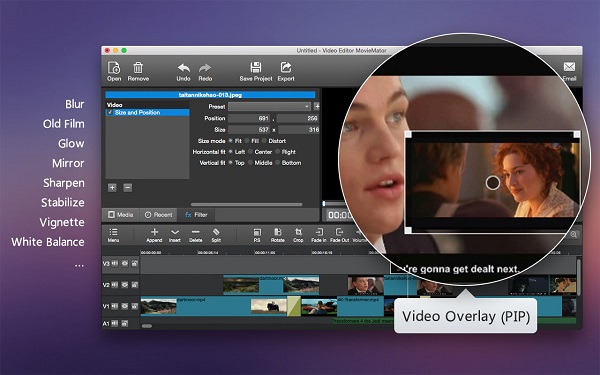 How to Stabilize a Shaky Video on Mac and Windows PC?
1

Download and Install this Video Stabilizer Mac and Windows PC

Download MovieMator from our official website and double click the installation file to install this video stabilizer for Mac and Windows PC.
2

Add the shaky video to the timeline

Launch MovieMator and add the target shaky video to the representative track on the timetime for editing. The easiest way to achieve this task is to directly drag the video from "Finder" and drop them to append it to the representative track. When you complete adding the shaky video to this video stabilization software, you can click "Play" button to preview them.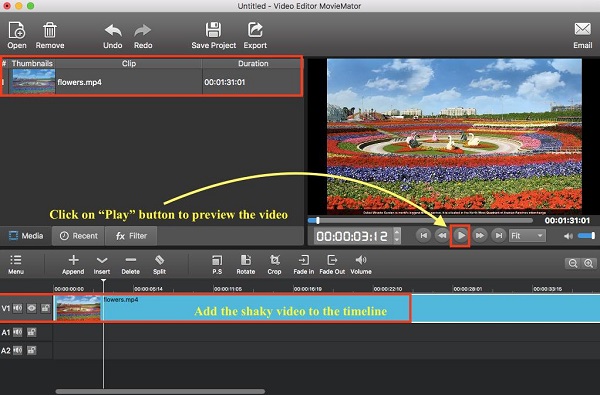 3

Add "Stabilize" filter to the target shaky video clip

Select the target shaky video clip firstly. Then click on "Filter" tab on the main interface and click on "+" button to add "Stabilize" filter to the target shaky clip.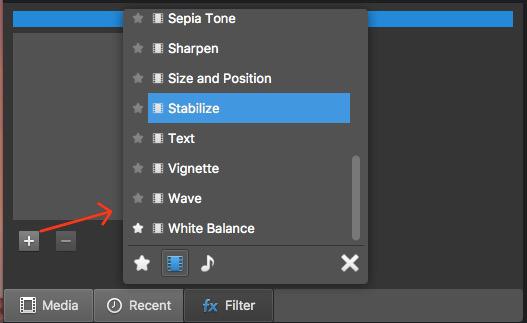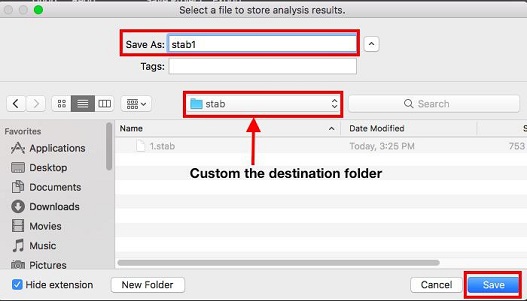 4

Adjust parameters and click on "Analyze" to stabilize the video

Adjust "Shakiness" and "Accuracy" parameters and click on "Analyze" button to apply this filter to the target shaky video clip. When you click on "Analyze" button, a box will pop up for you to name a file with .stab extension and custom the destination folder to save this file. Moreover, you can adjust the "Zoom" option to zoom in or zoom out the video picture.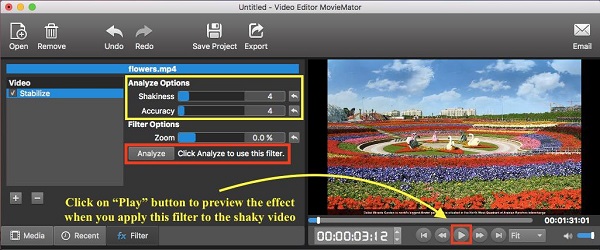 5

Export the Stable Video

Once you completed stabilize the shaky video, you can preview the video by clicking the "Play" button. When all is ready, click on "Export" button on the main interface to export the video by formats or by devices . If necessary, you are also capable of changing the advanced settings like resolution, aspect ratio and etc. Finally, just click on "Export File" to choose the destination folder and click on "Save" to export the video. When the process is completed, you successfully stabilize a shaky video on Mac and Windows PC.