When you make online tutorials or product demonstrations, you must be wondering how to synchronously display two or more video clips on the screen. We all know that video overlay effect, also known as Picture in Picture (PIP), is able to display multiple videos on the screen. The following tutorial will teach you how to add overlays to videos with MovieMatorMovieMator Video Editor.
Video Overlay(PIP): How to Add Overlays to Videos?
1

Import Videos to the Media Library of MovieMator

Launch MovieMatorMovieMator Video Editor and add both background video and overlay video clips to the media library of this video editing software. You can do this by clicking "Add Files" button to choose from your local album, or just dragging and dropping the videos to the library!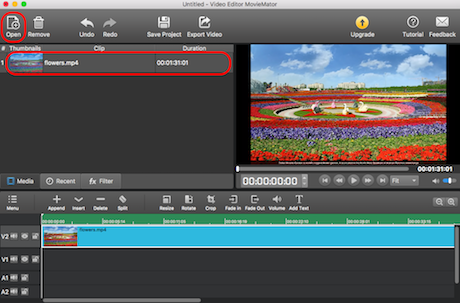 2

Append the Background Video to a Video Track

Choose a background clip and then append it to the selected video track in the timeline. There are two ways to do this. One is to click "+" button to add the checked background video clip to the selected video track and the other is to directly drag and drop the background video onto the selected video track in the timeline.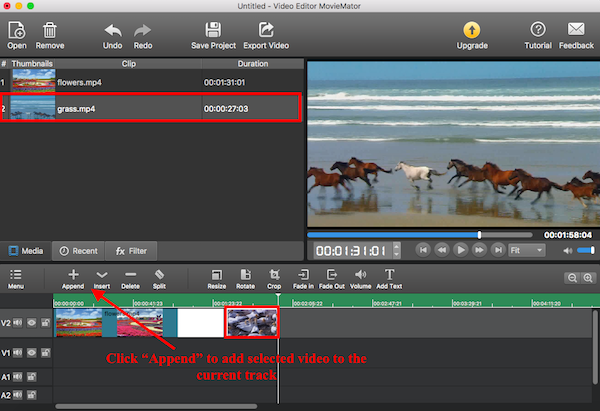 3

Append the Overlay Video to a Different Video Track

Firstly, simple click

or right-click the left part of the timeline to choose "Add Video Track", then a new video track will be created. Secondly, choose the overlay video clip and follow the last step to append it to this video track in the timeline.
Note: You can add as many overlay clips as you want to the background video because MovieMator can add unlimited tracks. However every new overlay video clip need to be placed on a new video track. Moreover, each overlay video clip can be edited on the timeline, which means that you can do basic editing like trim, cut, split and .etc as well as add filters to the video to make it more beautiful.

4

Resize and Reposition the Overlay Clips

Select the overlay video clip and click

, you will be able to resize the clip by dragging the rectangle box on the clip in the preview window, or you can also drag it to any other place on the screen as you want.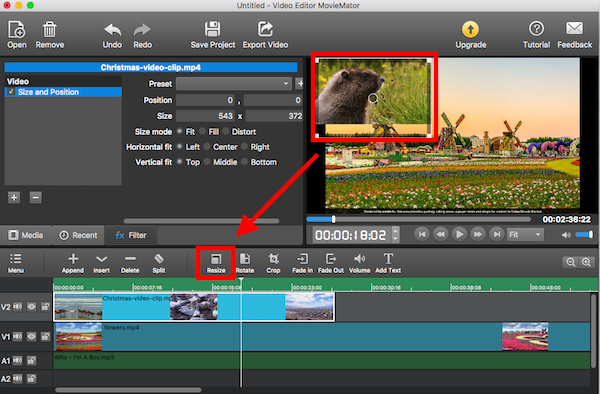 5

Export the Video with Overlay Effect

If you are pleased with the PIP effect, you can export the video to any format or device. Click "Export" and choose your favorite output format or device from the pop-up window, then tap "Export File" to custom the export folder and click "Save" to export the video. Now all you gotta do is to wait!